MONT-LAVAL PHASE II PROJET FOR RENT
A unique project of new condominiums, penthouses and multiplex for rent in Laval. The second phase of Mont-Laval will host 20 triplex, 8 quadruplex and one 8-plex. Close to 100 apartments will be available in the heart of Laval.
Occupation July 2019 and December 2019.
Lots of 3 1/2 and 4 1/2 to come!
"The perfect harmony between City and Nature"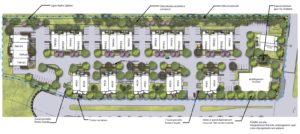 Contact:
For more information, please contact  (514) 617-7500
project location: